L & M Underground, Inc. was founded in 2000. Our crews bring more than 20 years of utility construction experience to every job, ensuring thorough planning, safety and quality performance. Our knowledgeable crew leaders have experience with directional boring in diverse environments including residential, congested roadways, railroad crossings and highways. We have a proven track record of completing large scale projects.
Vail Pass - New Bridge Construction
L & M performed boring, trenching, bridge attachment, and fiber pulling for 12,000' of CDOT fiber backbone.
Fall 2023
Town of Frisco - Nordic Center Fiber
Bored 1,000' of fiber along Nordic trail horizontal to Nordic Center.
June 2023
HDD River Crossing - Grand County
Bored (100') under river and trenched remaining 900' to place 4" electrical conduit under river for hydroelectric.
May 2023
Chilled Water System - CU Boulder
Bored and installed 8" and 10" HDPE as well as 14" TR Flex ductile iron crossing University of Colorado in Boulder's critical infrastructure.
Summer/Fall 2022
American Civil Constructors Retreat Land at Lone Rock (RLLR), Bailey
Bored 9000' and placed 2" and 3" conduit in solid rock using Rock Hammer
October 2020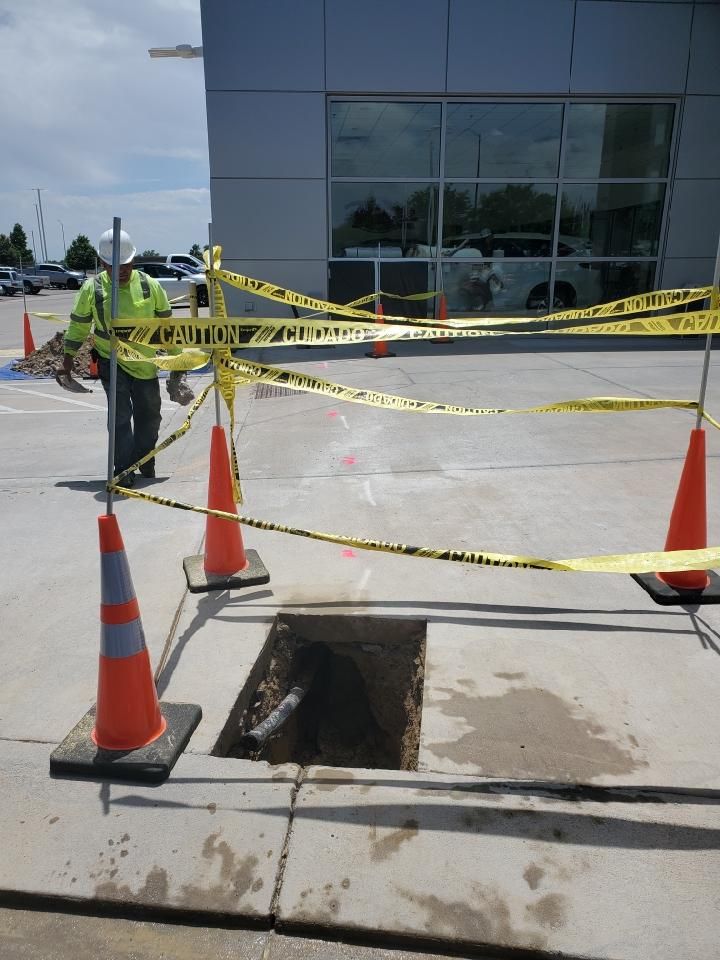 EV Charging Station - Hertz DIA
Bored and installed electrical conduit providing power to Hertz's electric vehicle charging stations.
July 2022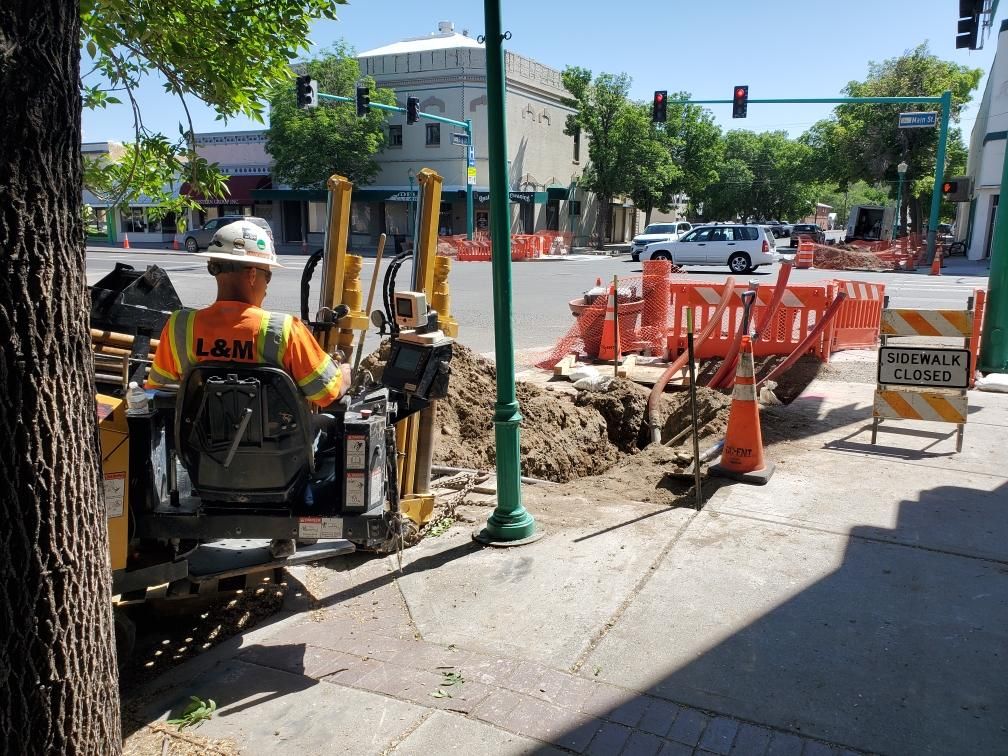 City of Delta Vehicle Detection Traffic Systems
Bored and installed 100 ft of fiber and electrical conduit.
June 2022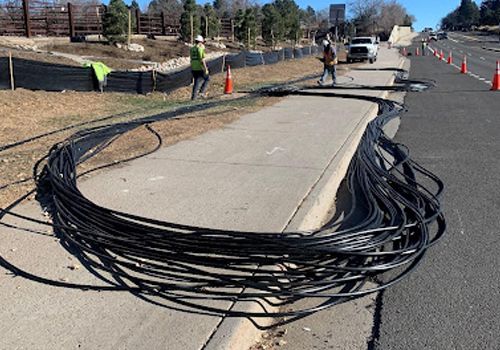 Lumen Bigfoot 4.1
10 miles of boring and fiber placement spanning Highlands Ranch, Centennial, Greenwood Village, Cherry Hills, Englewood, Sheridan and Denver, including work along CDOT right of ways on Belleview, C470 and Hampden.
May 2022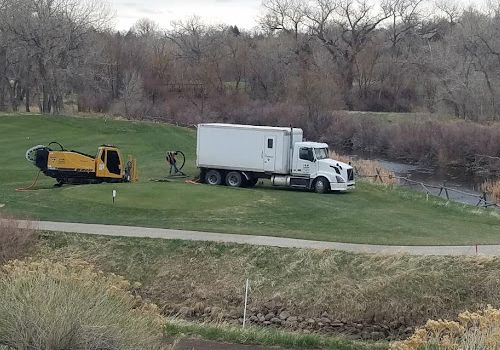 Fox Hollow Golf Course Bores
Bored and installed approximately 600 ft irrigation line size 6", 8" and 10" on golf course including small creek crossing.
April 2021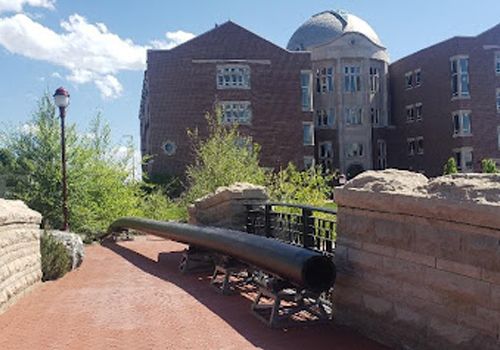 Denver University HDPE for Chilled Water System
Bored and places 940 linear ft of two 14" fused HDPE for chilled water for HVAC system. Installed 4 manholes and 16 gate valves from 2" to 16" .
September 2021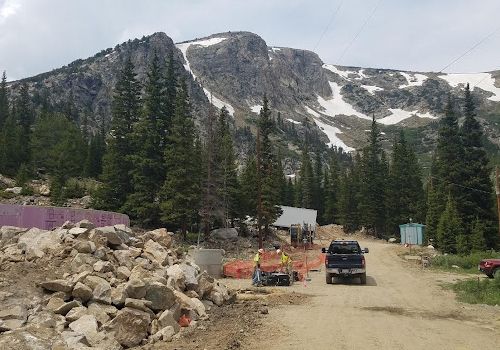 St. Mary's Waterline
Bored and installed 1300 linear ft of 4" and 6" water main. Approximately 700' was placed using the rock hammer due to solid rock conditions.
October 2021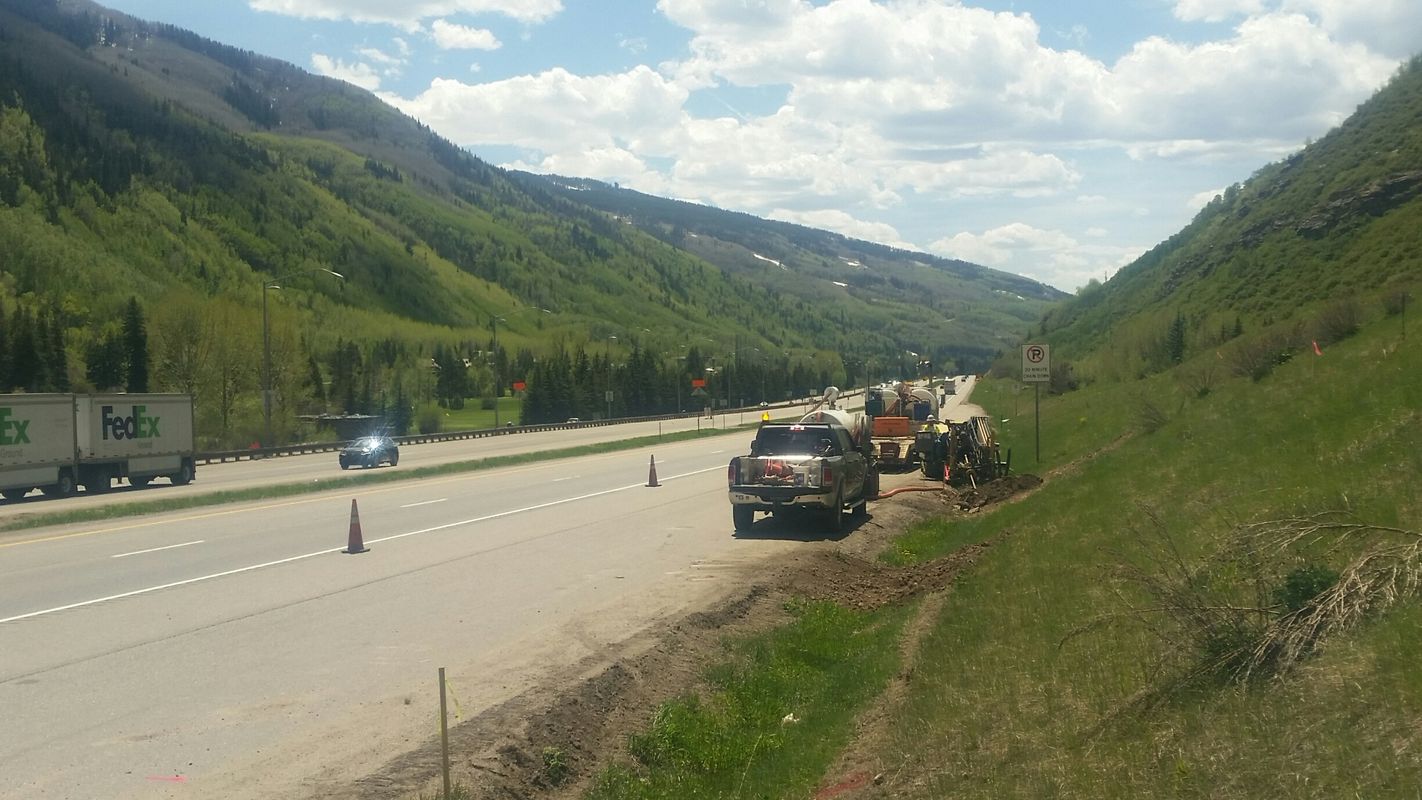 CDOT Vail pass
7000' of trenching along I-70 at top of Vail Pass to install fiber optics.
June 2021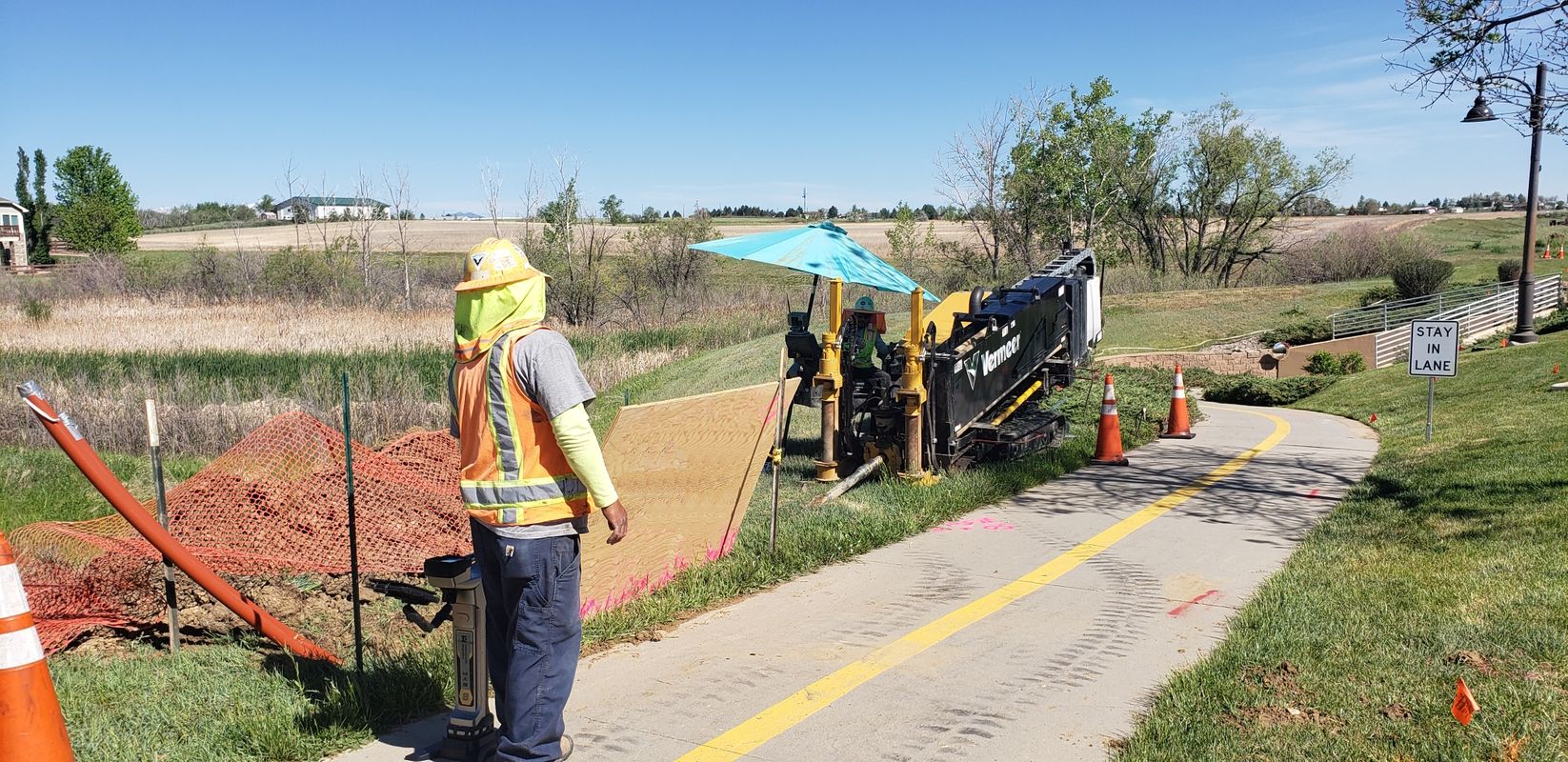 City of Broomfield Sheridan Bouldevard
Fiber Interconnect, a 3 mile boring and fiber placement project.
Fall 2020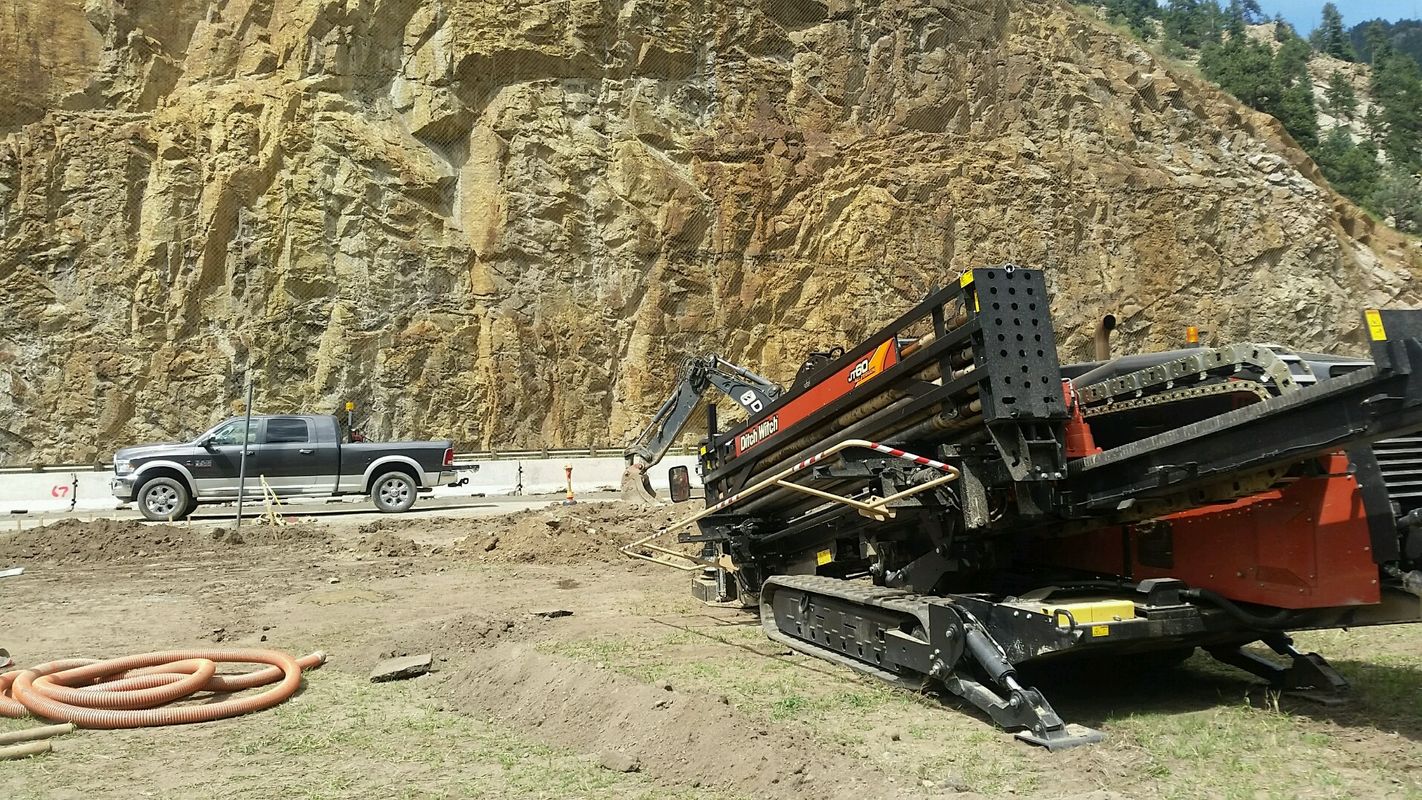 CDOT PPSLI-70 Idaho springs.
Installed 13,000' of 2" and 3" conduits for fiber and power in solid rock, cobble and boulder conditions.
May 2020
Sonnenalp Golf Course, Edwards
Installed a variety of irrigation 8", 10" and 12" for golf course utilizing directional boring in mountain cobble conditions.
Fall 2021
City of Fort Collins
2020 – I-25 Electric Line relocation Project. 2021 Awarded on-call directional boring contractor for Fort Collins Light and Power.
Spring 2020
University of Northern Colorado West Campus Non-Potable Distribution System, Greeley,
Installed approximately 1000' of 6" conduit including tie-ins.
Fall 2019
Crown Castle Fiber
Bored and installed approximately 14,000 LF of conduit, including fiber and vault placement.
August – December 2018