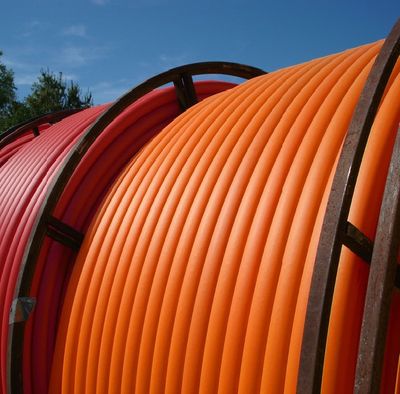 HDPE Rolled Pipe
High Density Polyethylene pipe (HDPE) is the most commonly used conduit for directional boring because it allows continuous placement without joints for the length of the bore and it is more flexible than PVC. HDPE comes in continuous rolls for sizes 1" up to 4". Larger sizes come in 20 to 50' lengths that can be fused on site. SDR11 is the strength most commonly used. Fittings are available to connect HDPE to existing PVC and Ductile Iron. HDPE comes in various colors and or with stripes to indicate type of utilities such as Black with red stripe for power, orange/terracotta for communications.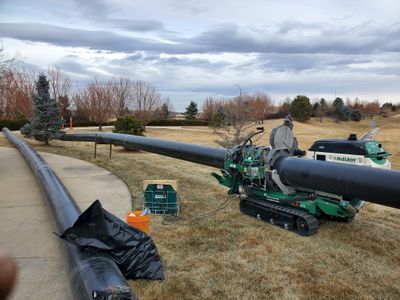 HDPE Fusible Stick Pipe
When larger pipe diameters are required, usually above 5", fusible 20'-40' lengths of fusible stick pipe can be used to achieve longer installations.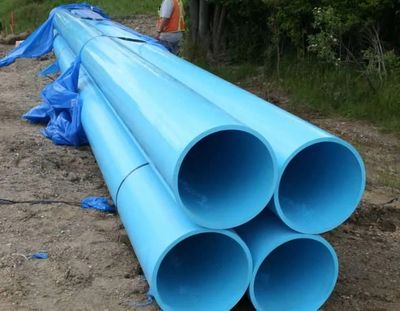 Fusible PVC
PVC is widely accepted for use in water lines because it is the same material as trenched in waterlines. Fusible PVC comes in 40 ft lengths that can be fused on site by factory technician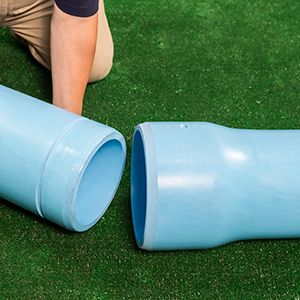 Certalok
Certalok is a PVC product that is convenient because it does not require fusing and can be assembled in a bore pit or trench as it is placed. Therefore it can be more convenient when you have small set up area and is more cost effective for shorter bores.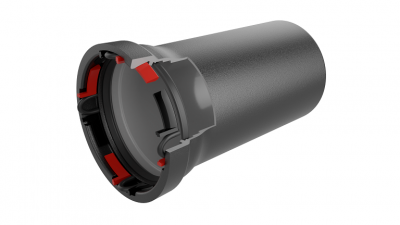 TR Flex
The great strength of Ductile Iron, combined with the renowned TR FLEX and HP LOK Restrained Joint, make it the right choice for HDD. Providing ease of assembly and positive thrust restraint, the TR FLEX and HP LOK Restrained Joint can easily withstand the unique rigors and demands of HDD.